This is a weekly meme hosted by MizB @ Should Be Reading. To join in, click on the image above, and answer the following three questions.
---
I skipped last week's check in, so here's what's been happening in the last two-three weeks. 
What are you currently reading? 
 So, I've hosted the cover reveal and release for Juliette Harper's new book, You Can't Get Blood Out of Shag Carpet. This is a spin-off mystery series from the "old ladies" in The Lockwood Legacy series (who appear in book #3, Alice's Portrait). I am assured, based on their behaviors in Alice's Portait, that there will be plenty of humor and liveliness. I believe this is set before the present-day events in the Lockwood Legacy books, but I'm not too sure of the time frame yet.
I think the old ladies are the perfect bastion of small-town life, and they do indeed keep their town under control and things wrapped up nicely and neatly. Small-town conspiracy at its finest!
---
 What did you just finish reading?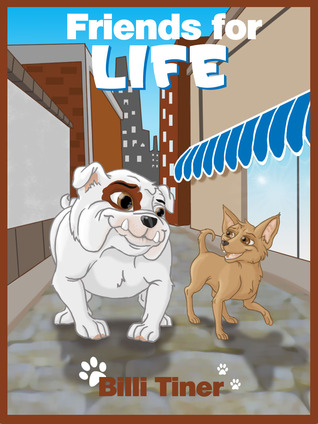 I finally finished up the last two MG books I had on my list from April. This signifies the official end of my reading for Months of Reviews by Genre, which I have more than admitted has been a total flop. 😦 Friends for Life was a second and similar book by an author whom I DNFed a book for in April. After the halfway point in Friends for Life, I was struggling to get through it and did consider DNFing it but I had already read over half the book. A Scaly Tale I began reading with one of my intervention classes, and they loved it. It has a Scooby Doo investigation feel to it, as well as a gang of characters with different strengths working together to complete a mission.
I also just finished another in the Frankie Dupont series by Julie Anne Grasso. I read the first in the series, Frankie Dupont and the Mystery of Enderby Manor in August, and now I've finished the second in the series, Frankie Dupont and the Lemon Festival Fiasco. Just as the title suggests, I already know Frankie is going to have a situation on his hands and there will be some hilarity that follows around at the festival.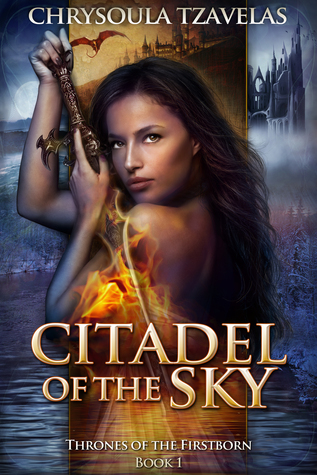 Alright, I said I was going to read Citadel of the Sky in my post a few weeks ago. For some reason I thought I needed to read it ASAP for the upcoming tour date, but I was completely off in my head. This is why I live for my calendar!
Serene Highness Princess Tiana is living in a time of upheaval: dark lords are ravaging the country and magic in her bloodline makes her family go mad. Even though she is the descendant of a legend, she prefers bringing the myths of old to life in the theatre. Unfortunately for her, there is an outbreak of suspicious deaths of high-ranking officials and close friends of the royal family…and the National Council tries to cover it all up. Tiana is determined to get to the bottom of the strange deaths and the conspiracy in their midst.
I kick off the tour for this book! Look for the review of Citadel of the Sky on June 1!
---
 What do you think you'll read next?
 I'm seeing a theme to my recent and upcoming reads….small towns. Hey, I grew up in one, and for all their drawbacks, I kinda like them. 🙂
"Small towns have big stories." That was a lesson Katie's father taught her years ago. A lesson she's taken to heart. And right now, Katie is desperate for a big story. Reeling from the recent loss of her father and with her agent breathing down her neck for the next book, the twenty-one-year-old writer picks a spot on the map and finds herself bound for a middle-of-nowhere town called Bishopville, South Carolina.
---
 How about you? What are you reading this week?
Leave a comment with your answers! Share the link to your WWW Wednesday post OR leave your answers in the comments if you don't have a blog. Happy Reading! 🙂