Top Ten Tuesday is an original weekly meme feature created at The Broke and the Bookish. We'd love to share our lists with other bookish folks and would LOVE to see your top ten lists. For the list of past topics and future schedule, click here.
~~~~~~~~~~~~~~~~~~~~~~~~~~~~~~~~~~~~~~~~~~~~~~~~~~~~~~~~~~~~~~~~~~~
Top Ten Characters You'd Like To Check In With
This week's Top Ten may need a bit of explaining. What the prompt means is that after a book or series is over, you'd like to just peek in on the "life" you imagine the characters leading years down the road.
---
I reviewed Life Interrupted by Kristen Kehoe last year.
I want to check in with Rachel, her family and friends. Their relationships with one another and their obvious love (and jealousy!) drew me in.
I want to see where life has taken them all post-high school and what their lives are like a few years later.
---
I reviewed The Land of Stories: The Wishing Spell last month, but I read it in the fall. The series isn't over. It looks like there are five books planned, three of which have been published. Even though the series is not complete, I already know I'd like to check in with the twins years after the series ends. There is just so much that happens and that they experience. I don't think I could get enough of their stories and their lives.
---
I reviewed Glimmers in December. The story itself was a twisted complexity of crazy goodness, and I would love to see where Paige and Hailey are…and what other "glimmers" Paige experiences.
---
I reviewed Shackled by Angela Carling last spring. It was a very different read than what I was used to or had read previously, and definitely an eye-opener. I was glad that Carling wrote and shared this story with women.
I want to see where Lucy is later in life after this debacle. And I'm not gonna lie, I wanna see what winds up happening to her ex-boyfriend Ryan.
---
Oh, the Girls Love Travis Walker.
I love Travis Walker. He is not the boy he appears to be on the outside, and that's what drew me into his character and his world.
I want to see where he goes in life, what he does, and how he does it.
---
Just Not Ready Yet was such a heartwarming story, from each character's aspect. I adored everyone in the book and it seemed there were several things brewing under the surface between some characters. I would love to see how things develop (or don't, whatever) between them all and how their lives end up.
I mean, it's not every day you marry your late husband's big brother.
---
Amelia Beckett had a hard road to travel…er, ocean and storms to weather, I should say, in Becoming Lady Lockwood. Indeed, she is married by proxy to a man halfway across the world that she's never even met. And then he dies, so everything works out fine for her. She gets to stay in her beloved Jamaica.
And then his brother shows up on her doorstep demanding her passage to England, insisting she is not Lady Lockwood at all. And yet, she is, and becomes Lady Lockwood doubly over. I just want to see their life and how it plays out. Do they stay in Jamaica? England? Babies? I gotta know!
---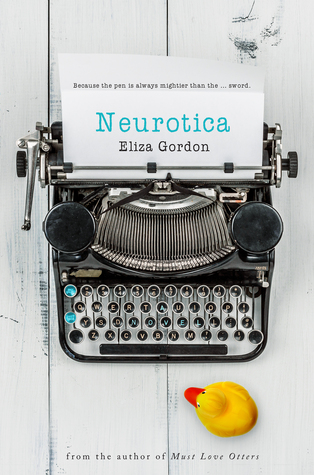 Jayne has some serious Neurotica issues. Particularly, sex neurosis.
And yet she writes steamy sci-fi romance fan fiction!
Her friendship with Gretchen was one of the big things for me. I could see a lot of my friend Amanda and I in Jayne and Gretchen.
And Luke. I could not not picture him not being anyone buy the character Luke Danes from Gilmore Girls. 🙂
I want to see where their lives take them, and what happens between Jayne and Luke.
---
Real Santa is one crazy, half-cooked plan gone so, so wrong…in more ways than one.
He's breaking the bank. He's breaking his marriage. He's breaking his first two children's hearts.
But he is working well with his father, and he is doing something memorable for the one child who turned out right.
After the entire Christmas night fiasco comes to a close, that's it. The end. I want to see how George moves forward with all of his children, his wife and his ex-wife (that harpie!).
---