Top Ten Tuesday is an original weekly meme feature created at The Broke and the Bookish. We'd love to share our lists with other bookish folks and would LOVE to see your top ten lists. For the list of past topics and future schedule, click here.
~~~~~~~~~~~~~~~~~~~~~~~~~~~~~~~~~~~~~~~~~~~~~~~~~~~~~~~~~~~~~~~~~~~
Top Ten Books I Read In 2014
Becoming Bryn was an emotional read for me for personal reasons, which I shared in my review way back in January. As I read on, I grew into the book and into Bryn's life. Angela is a dear of an author and I have featured her a few times throughout the year.
The Land of Stories. Where do I even start? I had no idea what I was getting myself into when I picked up this book, and I was taken for a wild ride of a surprise! If I had time to read this to my students, I would do it in a heartbeat. I adore this retelling and particularly love how Colfer brought all of the fairy tales together into a cohesive land. My review will come in March, followed up with my review of the next book in the series. I am looking forward to the third book!
Banished Love is one of those stories that grips your heart and doesn't let go. I fell in love with the characters, but definitely not the situation created by societal impositions. I reviewed Banished Love and was happy to receive the next book and follow the characters west, and recently discovered a prequel was released. 🙂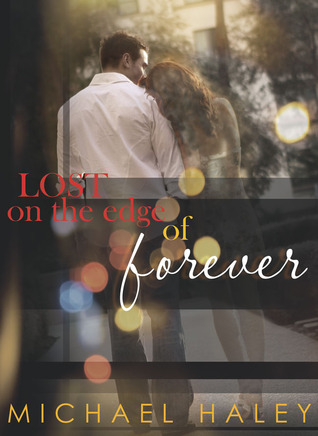 Lost on the Edge of Forever is one of those books that comes along once in a blue moon. It was a book full of feels. FULL of all kinds of FEELS. I nearly lost it reading this book, which I shared in the weeks prior to my review. Unbeknownst to me, Michael Haley was closely following my blog after I signed on for the review tour and was anxious about what I would reveal in my review. Thankfully I took some time to clear my head of the FEELS and what came out was a beautiful piece. Michael followed up with me about my review and comes up for air whenever he's not buried in school work, real work, and life with the new baby.
Shadows of Asphodel was a book that, in terms of the two primary characters and their relationship, ranks right up there on my list with my favorite read of all time, Outlander. For someone who was starstruck with Claire and Jamie's love from a very early age (ahem, 7th grade), I never thought I'd find another book that swept me away in a love quite like theirs…but I did with Ardis and Wendel. I reflected on this very thought in my review of Shadows of Asphodel. Not to mention that Amarant is a pretty badass dagger!
REDEMPTION: The Further Adventures of Huck Finn and Tom Sawyer. Need I say anything more? I read Huck Finn my junior year in high school. I fell in love with Huck's interpretation of the world, particularly starkly contrasted next to Tom's. I re-read Huck Finn in college…pulling an all-nighter to read and write a paper for one of my literature classes. I can't remember if it was an American lit class or my adolescent lit cass, but I pulled out my high school notes and bought several copies of Huck Finn, including one with Twain's annotations in the margins. When Andrew Joyce approached me with his simple and humble request to review REDEMPTION, there was absolutely no question. Andrew and I have kept in touch quite a bit, and it will be no surprise to me if his dog Danny (who has had some features around the blog as well) shows up in a Fed Ex box on my porch one day. 🙂
Did I mention I'm Andrew's favorite Charlie? I am anxiously awaiting the — shhh! I don't know if I can share this, but I know Andrew will forgive me later — second book in the series, following the viewpoint of another character from REDEMPTION.
Enough Rope was a review book I dreaded reading. I admit it. BUT I was blown away by the story line, and each time I thought I knew who the killer was, I was proven wrong. This was the book I was reading even at stoplights! As I said in my review, I never would have even suspected the killer, not in a million years. This one is what set in motion Fall Months of Review. I wanted to read ALL the crime books I could get my hands on!
Life Interrupted was a book that brought so much more to the table than I thought it could. My review focused on several aspects throughout the novel, particularly teen mother Rachel's relationships with her sister, best friend, best friend/crush and INSANE baby daddy.
The Husband Maker, and its followup, The Match Maker are my final top ten books for 2014. The second picks up right where the first left off. OH MY LANTA. The first one ends with a picture of a mysterious woman. I should have known who it was, but I was totally clueless. The first book broke my heart a little bit, but the second book broke my heart right down the middle. I cried so many times for Charlotte. It was like one huge, rending slap across the face. I NEED the final book in the series, The Wife Maker.