This is a weekly meme hosted by MizB @ Should Be Reading. To join in, click on the image above, and answer these three questions: 
What are you currently reading?
Synopsis from Goodreads:
The war in Iraq ended for Lieutenant Freddie Williams when an IED explosion left his mind and body shattered. Once he was a skilled gamer and expert in virtual warfare. Now he's a broken warrior, emerging from a medically induced coma to discover he's inhabiting two separate realities. The first is his waking world of pain, family trials, and remorse—and slow rehabilitation through the tender care of Becky, his physical therapist. The second is a dark fantasy realm of quests, demons, and magic that Freddie enters when he sleeps.
In his dreams he is Frederick, Prince of Stormwind, who must make sense of his horrific visions in order to save his embattled kingdom from the monstrous Horde. His only solace awaits him in the royal gardens, where the gentle words of the beautiful gardener, Rebecca, calm the storms in his soul. While in the conscious world, the severely wounded vet faces a strangely similar and equally perilous mission—a journey along a dark road haunted by demons of guilt and memory—and letting patient, loving Becky into his damaged and shuttered heart may be his only way back from Hell.
What did you recently finish reading?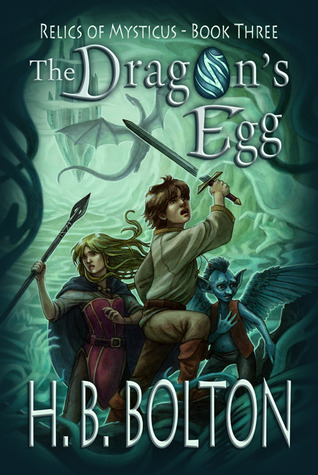 I just finished reading the third book in the Relics of Mysticus series, The Dragon's Egg. A devious duo stole the relic The Dragon's Egg, and the gang must find Merlin of the Arthurian legend! The gang must go on another wild goose chase after the escapee Alamaz, who is after Atlantis' very own Siren's Pearl. Evan and Claire traverse through Medieveal Legends, the Dungeon of Dreadful Dreams, Avalon and Atlantis all while learning more and more about a near and dear relative who lived in Sagaas before them.
Look for my review of this book on Friday!
What do you think you'll read next?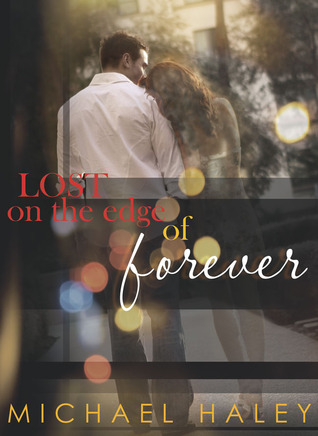 I am stepping back from middle grades books for a moment to read this lovely book, Lost on the Edge of Forever. It reminds me of the 1990 movie Ghost, starring Patrick Swayze, Demi Moore and Whoopi Goldberg, which I adored and cry at every time I catch it on TV…only this time the premise is a little different.
Here is the synopsis from Goodreads:
Leila, an ambitious and brilliant student, is murdered during her final semester at college, yet discovers she's been reborn as a spirit resigned to haunt the school of her death. Alejandro, a listless and depressed freshman, arrives on campus eager to reinvent himself after eighteen years of awkwardness, as well as a devastating family tragedy, shake his sense of worth and faith to their cores.
The two lonely souls meet under the auspice of moonlit rain, and soon find themselves irrevocably, passionately attracted to each other. Leila discovers her spiritual body reawakening with sensations that make her feel alive again, and Alejandro discovers a kindred spirit who understands him like no one else. Intoxicated with each other, the impossible lovers begin to dream of finding a way to hold onto their own private miracle. Forever. 
Yet how can Alejandro explain to skeptical friends and family that his soul-mate is dead? Why does Leila get the nagging suspicion that within their relationship lies the secret of her continued existence? An unexpected act of evil ignites these unavoidable questions, only to reveal in its aftermath the true purpose of Leila and Alejandro's star-crossed romance. Will their love allow them to accept a profound destiny that surpasses time and perhaps even God, or is their love destined to die loud and young?
How about you? Have you read any of these? What are you reading this week? Please leave a comment with either the link to your own WWW Wednesday post, or share your answers in the comments here (if you don't have a blog). Thanks! 🙂